New Website Coming Soon!
Who we are:
For over 30 years, QuizMasters has been providing top-quality quizzes for pubs and clubs, charities, social groups, and bored friend groups all over the Hunter! Now we've got our sights even further - join us as we expand and grow to be the best trivia in the country! You can help us by joining over 2,000 others and play along at one of our venues, listed here!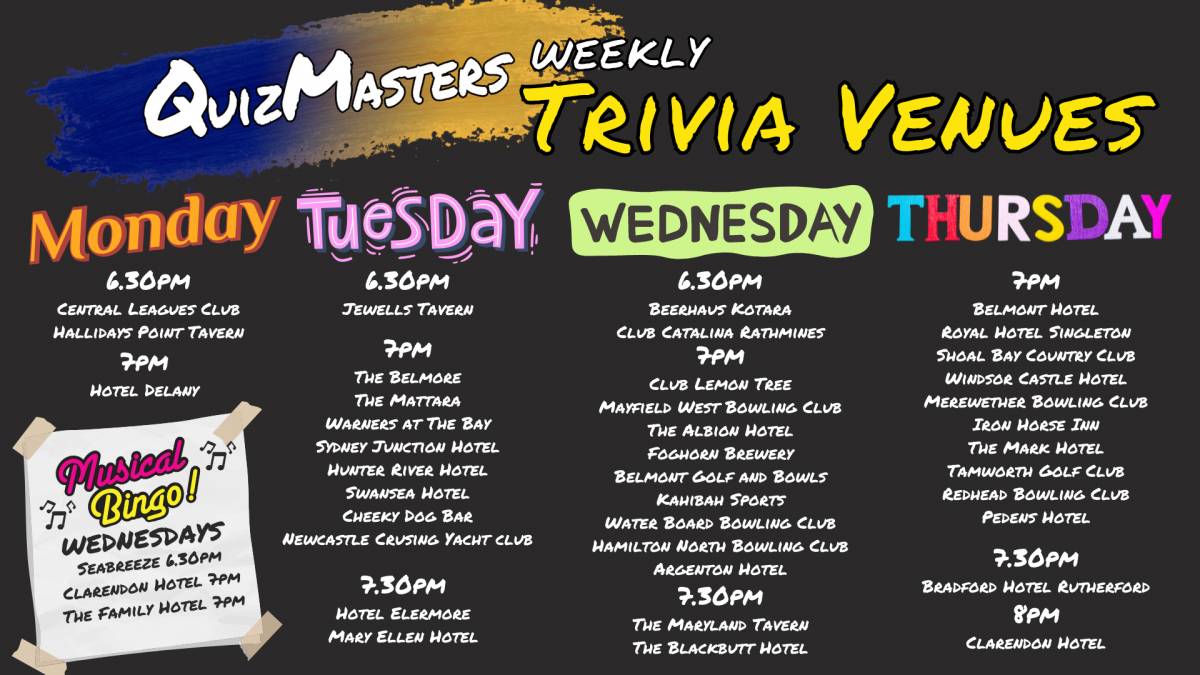 Our Quiz
We are proud to offer a broad, accessible and engaging multimedia quiz for any age, ability or interest! Play for prizes, or just something to do while you have your weekly schnitzel.
For venues, we are here to help your weekday trade - where you need bums on seats, you need a quiz to get them there! With 30+ venues and 2,000+ players every week, we can be sure that the new patrons will come flocking! .
Contact Us
Nearly every inquiry can be dealt with by our friendly Social Engagment team - send a message to Mel or Dave on our Facebook or Instagram! If they don't know, they'll find out who does for you!
You can also reach our office at admin@quizmasters.com.au